ID-3865
(1918-1919)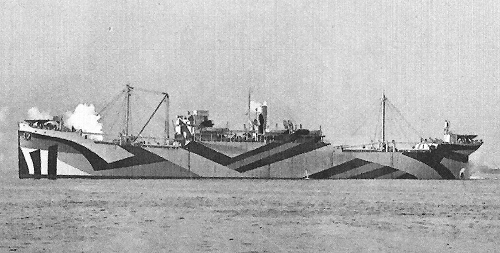 CARGO SHIP - Served in the US Navy from December 1918 to July 1919. Attached to the Naval Overseas Transportation Service, she carried cargo between the US and England, the Netherlands, and France.
There are no known photos of ID-3865. Her sister ship was the USS Daniel Webster, so we believe the first USS Indianapolis looked much like the photo above.
CA-35
(1932-1945)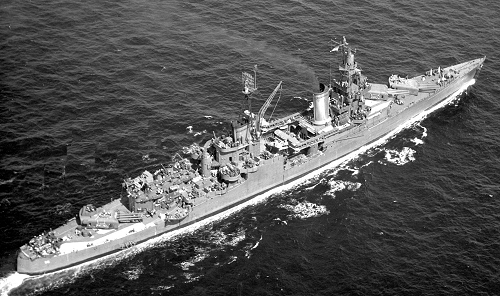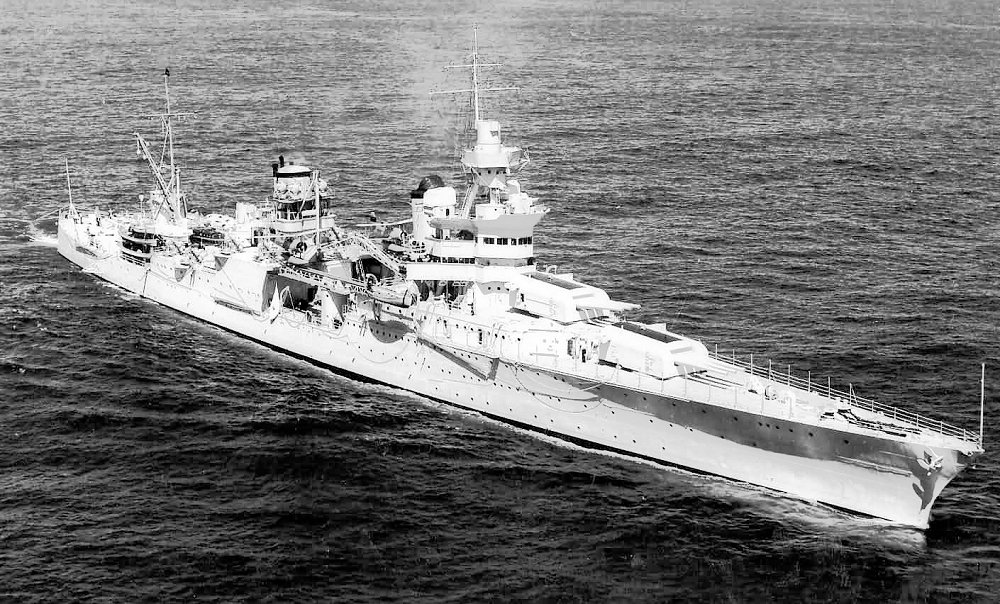 HEAVY CRUISER - Commissioned in 1932; sunk in combat in 1945. She earned ten WWII Battle Stars.
In July 1945, she had just delivered components of the first atomic bomb (known as "Little Boy") to the US Army Air Force base at Tinian Island in the South Pacific. After delivering her top secret cargo, she sailed for the island of Leyte. En route to Leyte, but was torpedoed en route by the Imperial Japanese Navy submarine I-58. The USS Indianapolis sank in just 12 minutes. Of the 1,196 men aboard, about 300 went down with the ship. The remaining 900 faced exposure, dehydration, saltwater poisoning, and sharks while floating in the ocean for five days without food or water. Miraculously, the crew of a Navy PV-1 Ventura on a routine mission just happened to notice men floating in the ocean.
Of the 900 who went into the water, only 316 survived. It was the greatest loss of life in the history of the US Navy. Today, only 16 are still alive. They meet each July in Indianapolis to remember and honor their shipmates.
In Steven Spielberg's 1975 blockbuster movie "Jaws," the character Quint, played by actor Robert Shaw, describes in chilling detail what it was like being in the water after the USS Indianapolis sank.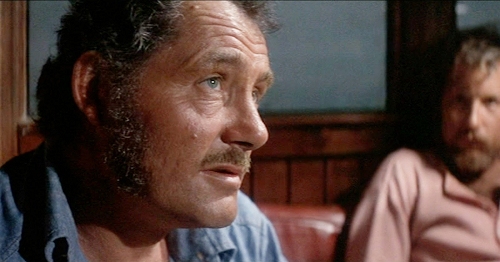 In August 2017, a private search team supported by Paul Allen finally located the wreckage in the Philippine Sea resting 3½ miles below the surface. She had not been seen for 72 years.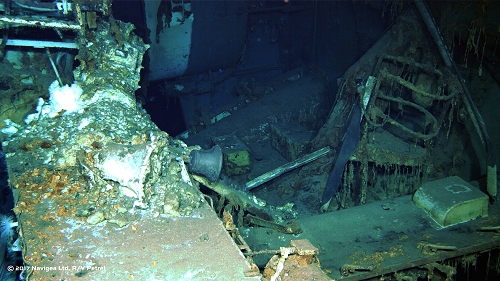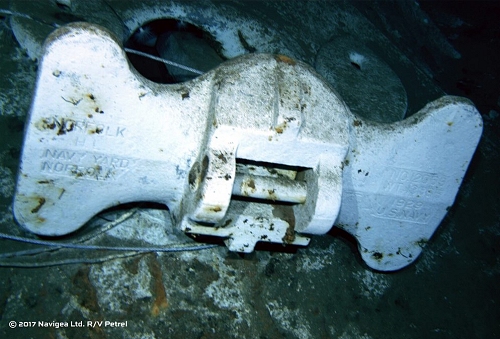 SSN-697
(1980-1998)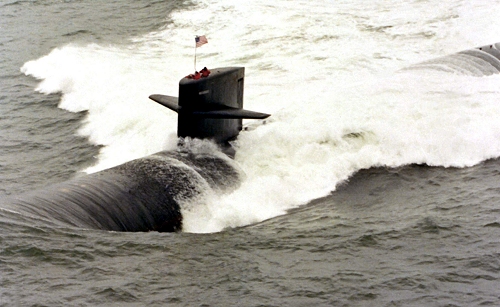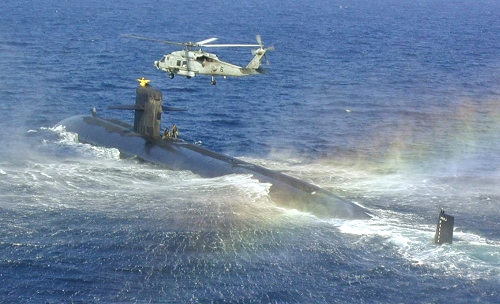 ATTACK SUBMARINE - Los Angeles-class, commissioned in 1980 with many survivors of USS Indianapolis (CA-35) in attendance. The submarine's home port was Pearl Harbor, Hawaii.
As a result of the ending of the Cold War, she was inactivated in 1998. She is currently being dismantled.
LCS-17
(Launched 2018)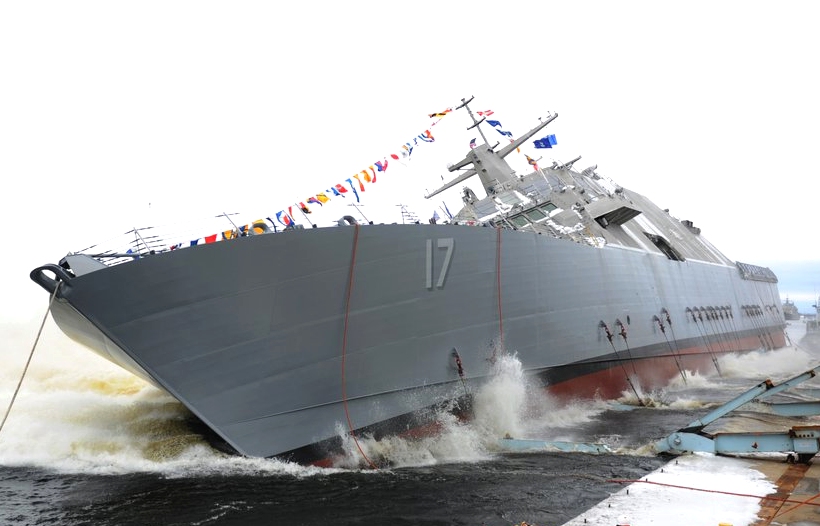 LITTORAL COMBAT SHIP - Launched in April 2018 but still under construction in Marinette, WI. She will be a Freedom-class littoral combat ship (LCS). Jacksonville FL will likely be her home port.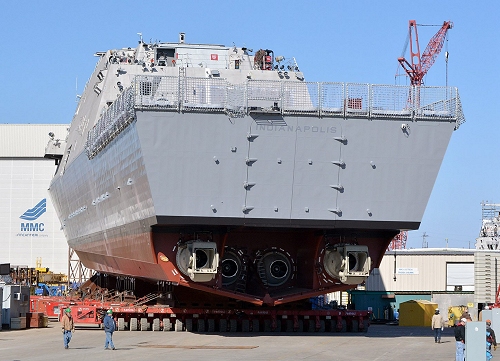 Rather than conventional screw-style propellers, she will have four massive water jets to move her smoothly and quickly in as shallow as 14 feet of water. Her specialty will be hunting enemy submarines in shallow water. (The word littoral means "along the shore.")
She will be longer than a football field and both end-zones (378 feet), have a helicopter flight deck and hangar bay, and carry a crew of 50. She will be equipped with a formidable assortment of missiles, torpedoes, and guns.
LCS-17 will look much like her sister ship USS Freedom (LCS-1).